UN to impose travel ban on North Korean leader and freeze his assets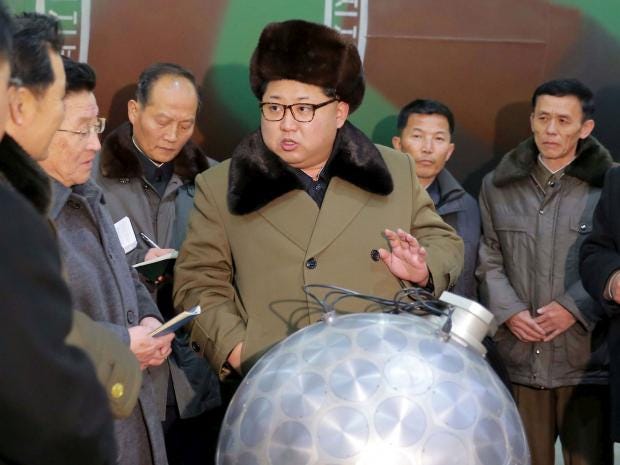 A draft United Nations resolution seeks to impose a travel ban on Kim Jong-un as part of a range of new sanctions against North Korea aimed at curbing its nuclear weapons programme.
The US is pushing the UN Security Council to impose an oil embargo on the regime, as well as ban the country's exports of textiles and the hiring of labourers from North Koreab abroad. It also hopes to place a travel ban on its leader.
US Ambassador to the UN Nikki Haley pushed the 15-member council to vote on the draft resolution on Monday, but Russia's UN Ambassador Vassily Nebenzia said the move may be "a little premature"
It is not yet clear if China supports the resolution due to its trade links with the regime: China is a big supplier of its crude oil and a big buyer of North Korean textiles.
The draft needs nine votes in favour and no vetoes by the US, Britain, France, Russia or China to pass.
Ms Haley's pressure comes a month after the same council imposed sanctions following North Korea's two missile launches in July, banning the country's exports of coal, iron, lead and seafood, aiming to cut its export revenue by a third.
Currently North Korea makes about $3 billion in export revenue, with coal and minerals and textiles being its biggest generators.
If the UN draft is approved, the assets of Air Koryo, North Korea's military-controlled airline, would be frozen. The airline flies to a few cities in China and to Vladivostok in Russia.
North Korea prompted consternation from global leaders after it flew a missile over Japan last month.
On Sunday the regime tested a hydrogen bomb, which produced a blast that was said to be 10 times larger than that of the bomb dropped on Hiroshima in 1945.
More On: Independent